GET 10% off ✸ Celebrate 6 years and still dyeing!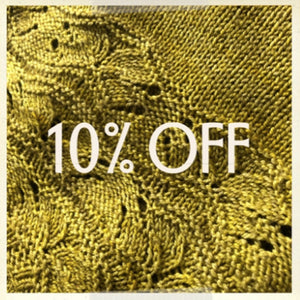 As a HUGE, heartfelt thank you to those of you that have supported me over the years, here is a little offer from August 15th - 18th!⁠
GET 10% off ⁠Northiam fingering and DK⁠ and and extra 10% off sale items⁠ with code:
CINCIN⁠
You can also use this code for 15% off ALL of my patterns on Ravelry!⁠
I've noticed that the British pound is currently at a low for all of you that are out of country, so take advantage of our Brexit madness! A silver lining in the cloud. 😋

Thanks to all of you that have helped me by purchasing my yarns over the years. It truly means the world to me. 😘
⁠
⁠