Unravel Festival Friday May 21 - Session Notes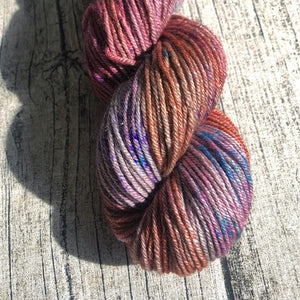 Find me on instagram @kettleyarnco. 

See the full video on IGTV! 
----
Thanks so much for joining me for my Zoom session! 
Here is a quick run down of the items I showed you at Virtual Unravel Festival  with links to the pages on the shop. We focussed on my Beyul blend today, a velvety soft blend of baby Yak, silk and ethically farmed Merino in fingering and DK weight, suitable for everything from accessories to garments. Despite its incredibly soft handle, this is a hard wearing yarn. See care tips on my website to keep this blend looking its best for decades.
We started with the lighter weight of the yarn - 366m/100g. I went through the colour combinations for the Sunehra shawl bundles in Beyul fingering by Nidhi Kansal and showed you my newly finished version in the green kit.

We looked at Laurisylve by Audrey Borrego in vibrant Jade green - only two skeins of Beyul Fingering needed for this wrap.

In this session I am wearing my new Beodan Cardigan in Beyul DK Lichen. Get £6.50 off with the new Beodan kits in shop for a limited time.

We looked at Rosa Pomar's Grinalda sweater. Find yarn bundles in shop in Beyul DK and luxurious Hythe kid/silk in the kit section at the link above.

My speckly version above is knit in limited-edition exclusive speckle Hocus, which is available to pre-order for Unravel.

I've also just released a new limited edition warm speckle in this weight, Villanelle.These will be dyed to order so purchase both now in shop for a few short weeks only.

I showed you the Brioche on the Beach wrap by Renée Callahan, so you get an idea of how Villanelle knits up. This is in the Singles version of the yarn (a few skeins back in stock) and as part of the Brioche on the Beach Bundle with Islington fingering.

We also looked at the Yonagatsuki cardiagan by Eri Shimizu, which you could knit in speckled or solid DK. Mine is knit in Orchid, a colour you can pre-order for custom dyeing.
We finished up with the Pinterest board for the new Kettle Advent Calendar ~ 24 glorious mini skeins - a stunning mix of handdyed fingering weight and kid/silk yarns shipped in early October!⁠ Click through to the listing to see the board of you missed it. 

Don't forget to join me tomorrow, at 10am back on Zoom, for a whole new range of goodies!
Linda 🥰