Vogue Knitting Live - Tues May 11 Session Notes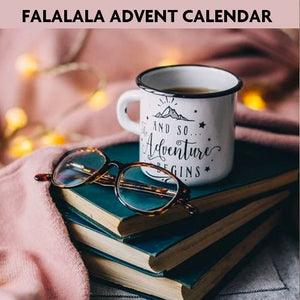 For this session I focussed on my exclusive British single breed yarn Northiam.
Available in two weights - fingering and DK - Northiam is a worsted-spun yarn sourced, scoured, spun and dyed exclusively for me from the finest Bluefaced Leicester at a British mill used by fashion giants such as Chanel, Louis Vuitton, Marc Jacobs and Paul Smith.
The softest non-superwash Bluefaced Leicester you will ever feel, Northiam is low pilling with long-staple fibres that are excellent for both durable items and delicate lace. 
In this session I also announced my first Advent Calendar, which is now live on the shop! This pre-order is for 24 x 20g mini skeins - a stunning mix of handdyed fingering weight and kid/silk yarns to be shipped in early October. 
In this kit you get an exclusive preview of my new, luxurious sock blend, Beyul Sock! ☺️
Beyul Sock - SW Merino Wool, Yak, Nylon - coming soon.
I previewed the new upcoming and yet to be named DK release by Josée Paquin - kits now in shop!

Amber Wheat Sweater by Sarah Shepherd.

Gentle Hug by Melanie Berg.

Tecumseh by Caitlin Hunter in Canvas, Swift and Barley.
Fingering weight Iara Shawl by Renée Callahan in Rosehip, Amber, Thistle and Caspian.

Shifty by Andrea Mowry:

Last minute addition - I discussed the new Limelight bundle by Anna Johanna with the super fun Yarn Talks Club skeins!
Join me again next week for 2 more personal shopping opportunities at Unravel Festival - Friday 21 & Saturday 22 May at 9am BST in Zoom - accessed through the event hub of @unravelfestival's virtual platform. ⁠