Baldellia in Islington DK by Marie-Amélie Madignier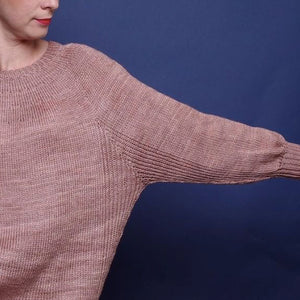 Designed for Islington DK, Baldellia is a gorgeously drapey pullover by Marie-Amélie Madignier ticks all the bases for summer knitting - relaxing knitting with a bit of detailing to keep things interesting.
The resulting loose shape is perfect to throw on at the end of a long day as the sun begins to dip below the horizon.


Marie-Amélie used Copper for her sample and there are tons of colours in my Bluefaced Leicester Silk blend to pick from in shop including a new variegated yarn called Magpie and light peach, Pirouette.

From left: Magpie, Pewter, Pirouette
Find the pattern now on Marie-Amélie's Ravelry shop and the yarns in shop!