Kettle Club Subscriptions Open!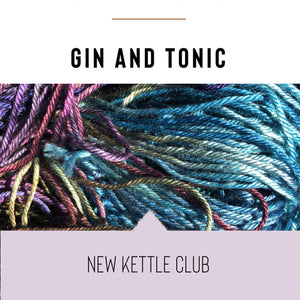 Get a special delivery of Kettle goodness every 3 months for a year
The Gin and Tonic club is all about great things that come in pairs. You get two specially dyed 
coordinating skeins you can use together for a project like a shawl or small top, or add more skeins to the subscription for larger garments or wraps.
December Best of Kettle Club Skein
Sign ups will only be open until June 2nd and will ship on the 15th of July, October, January and April.